Unique environments for learning and expression.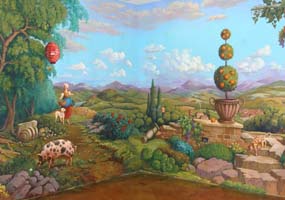 Our newly-expanded facility was specifically created to house a developmentally-appropriate early childhood facility. In fact, the Learning Brooke environment itself serves as a third teacher.
A highly secure facility equipped with state-of-the-art technology, the fresh, interactive surroundings are designed to enhance multiple forms of expression and creativity. Careful thought has been given to both indoor and outdoor learning spaces. This conscious use of space, color, natural light and attention to detail includes documentation of the children's work integrated with elements of nature.
Busy parents also appreciate the convenience of our central Rhode Island location off Route 37 — with easy access from I-95 and I-295.
Interactive Floorplan  Click to see our environments.