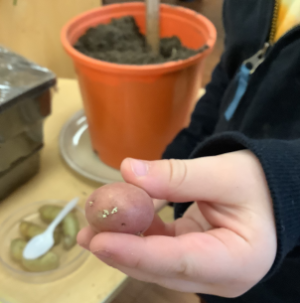 Are you a college student or a teacher looking for a fun, engaging place to...
Read More
It's not just a paper from preschool.
It's a declaration of independence.
In early childhood education, there's a real difference between entertaining a child and engaging a child. Blending various aspects from proven approaches, our philosophy is designed to help "bring out" each child's natural questions, investigations and theories — while guiding Learning Brooke Explorers to become lifelong learners.
I invite you to contact Learning Brooke at your convenience for more details. We genuinely welcome the opportunity to enhance the education and development of your child.
Brooke L. Brown, Owner