Explorers Wanted:
From infants through kindergarten.
A child can often learn as much from a passing butterfly as from a planned lesson. At Learning Brooke, we help young children become lifelong learners by celebrating their inquisitive nature.
Our educationally sound curriculum is flexible enough to follow the children's instincts, ideas and interests. Our Explorers are further encouraged to examine, admire and discover through authentic experiences and inviting materials.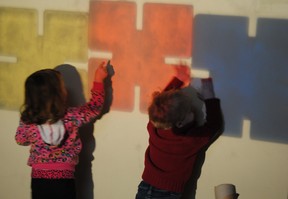 Please call the school to set up a tour.
Wednesdays, Thursdays or Fridays between 9:30 – 11:30 a.m. or at 3:30 p.m.